The Musary, JRP Inc. will be hosting a Symphony of Trees Gala Auction event on Saturday, December 5, 2015 at the Hamilton Wenham Community House. This Symphony of Trees event will be our biggest fundraising initiative in The Musary's history and its vision includes an unforgettable evening resulting in a new 'can't miss' Holiday tradition. Complete with live entertainment, refreshments, Tree Auction, and red carpet arrival, this event will surely amaze guests and provide much needed funding for our one-of-a-kind instrument-lending program.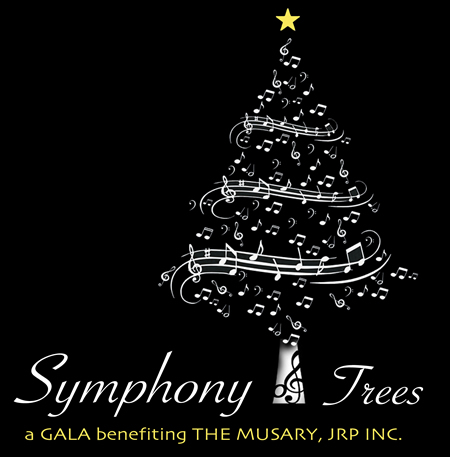 The Musary, JRP Inc. is a recognized 501(c)3 non-profit organization that works to motivate, cultivate and inspire people, especially young people, in our community to get involved in music. Through a one-of-a-kind instrument-borrowing program, The Musary provides our community the unique opportunity to experience, learn, and create music like never before. It is the Musary's goal to lend musical instruments to anyone in need, "No strings attached."
So far, through its one-of-a-kind instrument-lending program, The Musary has...
Lent 390 instruments.
Reached 3,825 aspiring musicians.
Facilitated 1,336 borrowing terms.
Saved borrowers over $207,000.
With your attendance, The Musary will be able to further empower children all over the North Shore and beyond to get involved and share in a love of Music. We hope to see you there!
†